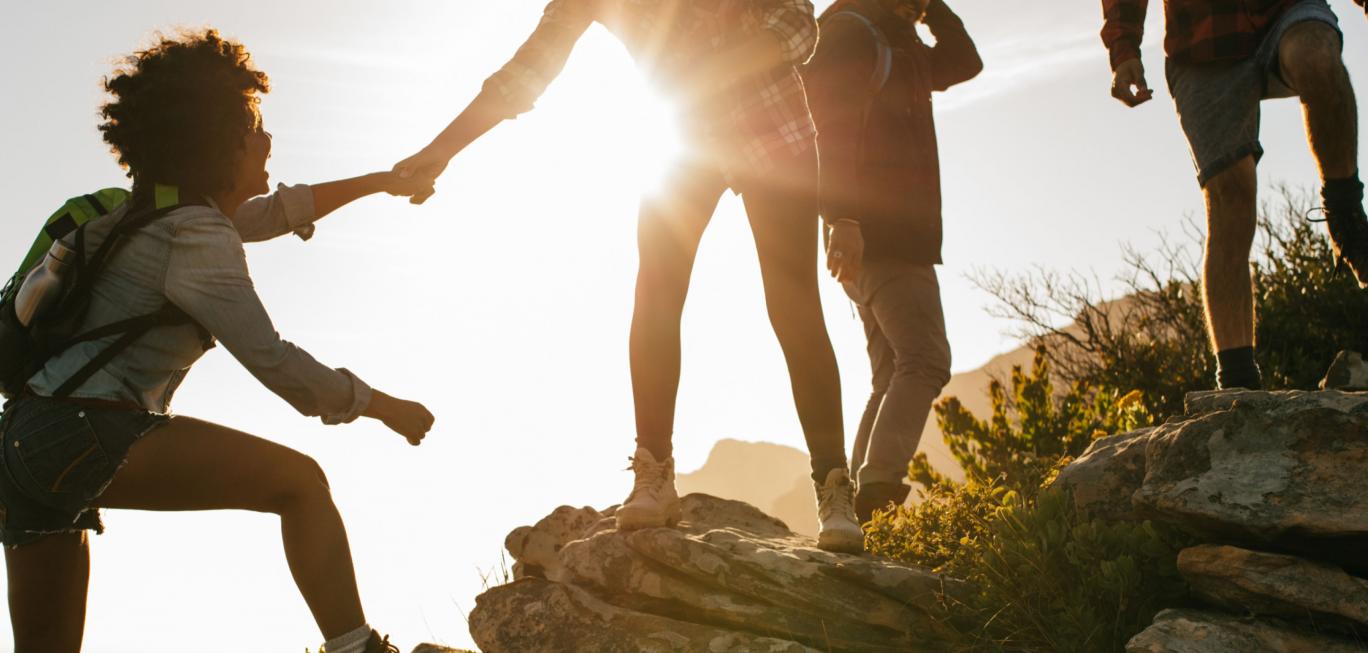 Quality is a critical area of concern throughout the supply chain. Whether you are a importer/exporter, a brand/retailer, a dot com, an entrepreneur or factory – maintaining good quality controls is critical to sustained growth and customer satisfaction.
Importer / Exporter
If you are working as an intermediary or trading company, it is critical you have confidence in both your buyers and suppliers. If you are unable to fill purchase orders or deliver poor quality products, you quickly lose credibility with your buyers.
Successful trading companies focus on finding suppliers that are willing to earn representation by completing an export readiness checklist to their satisfaction; in this way, they become more of a partner than a supplier. It is important to assess production and capacity, logistics, finance, international experience, and overall business strategy. If suppliers find value in the service you offer, they should be competing for your business, rather than vice versa.
Many of today's trading companies, importers, exporters and agents deal with multiple manufacturing sites, often including their own facilities. Keeping abreast of supply chain performance across this diverse portfolio of suppliers means keeping on top of trends in performance and quality. We can support you in understanding the performance of your supply chain. With global inspectors and auditors in every major manufacturing hub worldwide, we can provide inspection and audit services wherever the product you source is being manufactured. With our Business Intelligence service supported by our Insight Center, you can also identify the top performing suppliers, products and countries, delivering real time QA/QC and sourcing decision support.
Brands / Retailer
Retailers and brands must juggle a large number of issues to manage business continuity and performance enhancement. They must optimize profits by managing the costs associated with their supply chain including avoiding business disruptions by late shipments, recalls or significant returns.
Other risks include rising input prices, market saturation, economic downturns, changing regulatory requirements, increasing competitor pressures and the need to reduce the total cost of quality whilst improving product quality and safety.

One key cost, which is growing but can be mitigated, is the percentage of products being returned due to poor quality. Studies show that around 9% of products are returned when shopping in physical stores, however, this increases to up to 1/3 of products being returned when shopping online. Around 1/5 of these returns are due to damaged products or poor quality. This equates to 1-2% of physical store sales being returned and 6% of online sales due to quality issues.

As a leader supporting the world's leading retailers and brands, our global platform, innovative Insight Center and globally aligned client focus positions us in a prime position to support and partner retailers and brands in addressing and navigating these many risks.
DOTCOM
There are many positives when selling online. There are lower startup costs than a traditional physical store - no need to pay for a large physical space and all of the ongoing costs that can entail. The online nature instantly opens up a global target market. It drives real-time measurable activity providing data and information that can drive targeted marketing efforts above anything a traditional store could manage. And it is also very convenient for consumers being able to shop from home in their own time with home delivery.
However, you need to factor in a lack of physical experience. Scientists believe that touch - whether person to person or person to object - stimulates the pressure receptors on the skin and releases oxytocin, a hormone that enhances feelings of trust and attachment while also reducing stress. So while an online store is quicker and simpler to set up, this lack of physical experience and ability to 'try before buy' can drive significant return rates at least 30% of all products ordered online are returned as compared to 8.89% in brick-and-mortar stores... 20% of returns are from a defective/damaged products" - Invesp Consulting (www.invespcro.com) To address this challenge of trust and reducing returns, one area which can be positively impacted is the % of returns due to poor quality, which can account for 1/5 of all returns experienced in an online store. A quality intervention program at each shipment drives trust in your brand resulting in repeat orders and recommendations.
FACTORY
Whether you are a contract manufacturer, an original design manufacturer, original equipment manufacturer or a private label manufacturer, the need to manage costs whilst improving time to market and quality is increasingly critical. With many of today's manufacturing companies having multiple business divisions operating across a number of countries and regions; this complexity is exacerbated by ever changing requirements from a regulatory and commercial perspective.
Bureau Veritas can support the manufacturing world by delivering a range of innovative services focused around reduction in total cost of quality as well as product safety and quality enhancement.

With advisors, labs and inspectors / auditors in all the major sourcing and selling offices of the world, we can support you with a quality management program that meets your quality, safety, social, environmental as well as economic needs.
ENTREPRENEUR
As an innovator, and entrepreneur, you will have a wide knowledge of your product and market. However, there is an ongoing need to stay abreast of not just the regulatory market evolution, but also the dynamics related to clients and the ever changing risks associated with global supply chains.
How do I choose the right supplier? How can I verify what I order is what is manufactured? Will customers like my product? How can I reduce risk of product returns? How can I drive trust amongst new customers? If you can anticipate the challenges you need to face to build a successful business, you'll have an edge. Quality management verifies that your organization and finished product is consistent and meets your design concepts. Quality management uses quality assurance (audits) and control of products (inspections) to achieve more consistent quality. As a global leader in supply chain quality management services, we have many decades of experience in partnering with consultants to provide a total solution to mutual clients. We have labs and inspectors worldwide with the ability to cascade a collaborative solution offering including your consultancy expertise as well as our own Testing, Inspection and Certification services.
INCUBATOR
Business incubators are critical in driving social and economic growth. Whether you are a crowd funding platform, a research and technology park, an academic institution; a government agency or a venture capital firm, there is always a need to provide business advice and support to drive growth.
Business incubators are dedicated to startup and early-stage companies. Research and technology parks typically house everything from corporate, government or university labs to very small companies.

Since startup companies lack many resources, experience and networks, incubators provide services which help them get through initial hurdles in starting up a business.

With the importance of quality in driving trust and adoption for a startup, the need to provide quality management support is critical. Bureau Veritas can provide a wide range of information and services for your community, helping you add value to your offering, address quality management including access to fast and cost effective audit and inspection services.
TRADE ASSOCIATION
Industry Associations face numerous challenges including retaining membership numbers, raising funds and delivering continued value add to the members. As a global leader in the Testing, Inspection and Certification market, Bureau Veritas can support Industry associations in providing the industry specific intelligence and a wide range of information and services for your members.
Examples of the support we can offer include:
▪ Authoring of regulatory bulletins and white papers advising on how to navigate the risks associated with placing products on the market.
▪ Advice on the latest sourcing shifts by product category
▪ Information on the latest sustainability developments including eco-design
▪ Membership discounts on inspection and audit services

We are an active member of many associations, committees and interest groups covering the numerous industries we support. This in turn enables our clients to benefit from our up-to-date know-how and in-depth understanding of the latest regulatory developments.
Your Journey
Many factors impact the successful sale of consumer products. The right idea. The correct product specification. A quality sourcing partner. Demonstrable quality controls. On-time shipping. Then, and only then will your customer be satisfied, place more orders and returns due to poor quality reduce. Each stage has distinct quality risks that need to be understood and addressed to experience a smooth sourcing journey.
STEP 1 - Concept / Idea
One of the biggest hurdles for successful sourcing is the very first step of identifying what product to buy, where to sell and which country to sell and which country to source from. Finding great products to sell online profitably can be a challenging task. There are many thousands of choices, yet, everything seems like it's been done a thousand times before .With all these choices where do you even begin? An initial step to finding products to sell is to be able to recognize the various opportunities that exist for uncovering great products. Understanding these product opportunity types is key to identifying great product and niche opportunities.
INTERNAL

What product niches or industries are you particularly passionate about or interested in? What pain points or frustrating experience do you have in your own life?

LOCAL COMMUNITY

Look around local retail concepts and products, review local newspapers for new, innovative and local concepts and products.

CONSUMER TRENDS

Following trend publications is a great way to begin getting a sense of the direction consumer products are going in and the ideas other entrepreneurs are introducing to the market. These publications can also expose you to new product categories and industries that you previously didn't know about.

PRODUCT REVIEWS

Product reviews are a fantastic source of ideas and inspiration There are many sites that provide curated product trends daily. This is a great way to get inspired with a every day glimpse into the new and innovative products global entrepreneurs are bringing to the market.

B2B MARKETPLACES

This has been a popular option amongst entrepreneurs for a while. Wholesale and manufacturer sourcing sites, like Alibaba, exposes you to thousands of potential product ideas. It can be easy to get overwhelmed with the sheer amount of product available so you need to take your time.

CONSUMER MARKETPLACES

An incredibly rich source for product ideas is the online consumer marketplaces . Many sites exist, and continue to pop up, in this space such as Taobao and eBay, however, it is also well worth reviewing crowd funding innovation sites such as Kickstarter or Indiegogo.
STEP 2 - Sourcing Partner
Over the last decade, outsourcing of consumer products has become an increasingly routine decision about which provider to use and how. However, in today's world of digitalization and online marketplaces, a trend is emerging where a number of organizations are considering whether to insource. There are many options available in terms of who your sourcing partner should be, the below table outlines some pros and cons of the most popular options.
PROS
USE A MARKET PLACE
Easy to use.
Instant access to hundreds of thousands of manufacturers and suppliers
Basis vetting process for listed sellers.
ATTEND A TRADE SHOW
Access to networks, people, resources, recommendations, and referrals that you would not have access to otherwise.
VISIT A FACTORY
Showing up lets the factory know that you're a serious buyer. They'll treat you seriously.
Verify the factory can actually produce your product.
You can tell a lot by visiting on-site and looking at the working conditions.
Faster and clearer communication in person.
Build a stronger relationship with factory manager.
HIRE AN AGENT
Agents will speak multiple languages, and have access to supplier networks that you don't.
Saves you time by not needing to deal with multiple factories.
WORK WITH A PRODUCT DEVELOPMENT FIRM
Everything about the production is managed for you.
In-house expertise for design, production, sourcing
CONS
USE A MARKET PLACE
No competitive advantage (your competitors have open access just like you do)
Need to sort through a large number of trading companies and middlemen masquerading as manufacturers.
Some of the best manufacturers aren't listed
ATTEND A TRADE SHOW
Initial cost of attending (flight, hotel, ticket).
Time investment.
VISIT A FACTORY
Showing up lets the factory know that you're a serious buyer. They'll treat you seriously.
HIRE AN AGENT
Agents will charge anywhere upwards of 3% - 4% of sales.
Sometimes agents will refer business to factories that pay them a commission, rather than working in your best interests.
They may not have domain knowledge like you do, which means their judgment may not be reliable.
WORK WITH A PRODUCT DEVELOPMENT FIRM
It will cost a lot more than a sourcing agent
STEP 3 - Supplier Selection
Importers of consumer goods have always focused supplier selection on many attributes, but often too heavily on price alone. However, as consumers and industry have put a stronger emphasis on quality; evaluating, selecting and partnering the right supplier today has become much more critical and complex. Selecting the right supplier can help drive customer demand and build a strong brand reputation of quality products. Below are some steps to consider in an effective supplier selection process.
Identify a Supplier: Before selecting your supplier, it is important to gather the opinions of your stakeholders and define the criteria for the selection process.
This will identify the critical attributes of the order: cost, time, speed, as well as finished product quality & safety. You should also consider which country would best meet the criteria and then benchmark a few suppliers to assess their capabilities and compare pricing.
The ultimate goal is a win-win situation for the supplier and yourself; as such, open and transparent communication is critical
Key to success is value, cost alone is not the only criterion. In the supply chain industry this is often referred to as total cost of ownership, which looks at the supplier's:
Customer service
Delivery commitments
Reliability and responsiveness
Resource savings (hard and soft)
Thanks to TrustSource Insights, you can identify risk ratings of different countries performance for your desired product with our risk radar that assesses millions of data points providing you with the necessary knowledge to make an informed selection.
Measure Supply Performance: A critical step of the supplier management process is developing an audit and assessment program.
Gain Supplier Feedback: Another tool that is often used is a self-assessment questionnaire
Develop Partnerships: Ultimately, the supplier relationship is at its best when a strategic partnership is formed.
Guidance Points
Selecting the right supplier can help you meet the consumer demand for higher-quality products. When selecting the right supplier, you should remember to:
Include all key internal and external stakeholders in the process to agree on important criteria that the supplier should meet.
Assess performance through useful metrics and provide the necessary feedback to the supplier. 
Require strong communication between yourself and the supplier, poor communication almost guarantees a failed relationship.
Motivate your suppliers to develop strategic partnerships to ensure the greatest opportunity for success for both parties.
Perform audits for the selected supplier, and work with them to address any deficiencies. If the deficiencies are too great, move on to another supplier. Implement adequate monitoring to drive improvement in supplier performance.
Invest sufficient time, effort and energy early in the relationship to set up for success.
STEP 4 - Product
A key risk when buying consumer products is the verification that the product you have ordered is the product that is being manufactured and will ultimately be shipped. Identifying and fixing potential issues early in the production process before it has been mass produced and even shipped is crucial. Quality products drive customer satisfaction and loyalty whilst reducing the risk and cost of replacing faulty goods.
Customer Expectations
Your customers demand, and expect you to deliver, good quality products. If you do not, they will soon look elsewhere. Quality is critical to satisfying your customers' needs and retaining their loyalty so they continue to buy from you in the future. Quality products additionally enable you to charge a premium for your products.
Reputation
A quality reputation & strong customer feedback, is vital to your company's reputation, especially when looking to sell to the world's leading retailers. This is especially true in today's world of social media where customers and prospects can easily share both favorable opinions and criticism of your product quality on forums, product review sites and social networking sites. A strong reputation for quality can be an important differentiator in markets that are very competitive. Poor quality or a product failure that results in a product recall campaign can create negative publicity and damage your reputation.
Costs
An ineffective quality control system will incur the cost of missed shipment including additional costs of air over sea/road transportation. If defective products reach customers, you will have to pay for returns and replacements.
Verification
Bureau Veritas verifies the quality of the product, and the quantity. It can also monitor the timely delivery, if a multi-intervention program is put in place for high volume or critical orders. Without a quality control plan in place, production schedules can fall behind and you might miss your sales season, resulting in low product turnover.
STEP 5 - Shipment
At its root, "Logistics is about getting the right product, to the right customer, in the right quantity, in the right condition, at the right place, at the right time, and at the right costs," otherwise known as the Seven R's of Logistics, as coined by John J. Coyle
Key areas of quality concern that need to be considered when sourcing consumer goods are:
Quality Rejects: 
Sometimes goods leave port in good condition, but at the destination port, often due to faulty containers, shipped goods are damaged. (Water seepage, dust, rust, etc.) This causes a rejection for which nobody takes accountability easily. A loading and unloading check supported by a container survey done before goods are packed and sealed can help mitigate this risk.
Documents & Certificates: 
One major problem is understanding documentary requirements of different countries. A particular product may require certain kind of certificates and documents for one country which is not the same for another. This can cause confusion, incorrect paper work and stopped shipments.
Logistics: 
A crucial part is played by logistics in international trade; this can become one of the biggest pain points when things don't move as they were meant to. This includes, delay at port of loading, delay at transshipment, cancelation of inbound vessels and many more such delays.
Bureau Veritas can provide loading and unloading checks to verify the products being shipped and unloaded are as per your instructions.
STEP 6 - Sales
Quality is instrumental in driving retail sales. Whether you sell through marketplaces, your own online or physical store or via another channel, maintaining a strong reputation for quality products is critical to driving client retention and order growth and also reducing the level of returns due to poor quality which can eat away at the margin.

One of the biggest costs that needs to be managed is the reduction in the percentage of products being returned due to poor quality ... 

The stats vary, but around 10% of physical stores' products are returned due to poor quality whilst almost 1/3 of products sold online are returned. Around 1/5 of all returns due to damaged products or poor quality. This equates to 1.8% of all physical store sales will be returned and 6% of online sales.
Your Products
Whilst there are some commonalities in terms of quality criteria thresholds for each product, each product also has its own unique dynamics and challenges. Our inspectors and auditors are product specialists; we are an extension of your own quality function.
SOFTLINES
Customers' expectations are high in the softlines industry. Any quality issue, price discrepancy, or late delivery directly affects your business finances and reputation. Accelerated fashion seasons in the apparel and home textile industry create an urgency to quickly produce quality products that are compliant. With softlines, textile, footwear and accessories companies expanding into new global markets, they face an increasingly complex environment that challenges the turn-around of goods.

We help you manage risk and achieve your goals of quality products being shipped in a timely manner. By combining quality assurance and quality control services at all stages of the product life cycle, Bureau Veritas can help protect your reputation and brand.

Our inspectors and auditors have experience within the apparel, footwear and accessories marketplace allowing us to offer inspection and audit services worldwide for all kinds of softline products, including:
GARMENTS
At every stage of your supply chain we verify your garments comply with ethical business practices, meet time to market demands and satisfy expectations.
Shirts
Jeans
Soft furnishings (cushions, curtains, and etc.)
FOOTWEAR
Our product specialists partner you to make the right supplier choice and verify the quality and safety of your footwear before shipment.
Leather Shoes
Textiles shoes
Synthetic shoes
Men, Women, Children and babies shoes
ACCESSORIES
From supplier qualification through to final shipment; our specialists help you avoid supply chain disruptions allowing you to ship quality products on time.
SMART WEAR
In today's connected world, more and more softline product are integrating technology. As a global leader in both softlines and wireless, our BV Best Practice...
Intelligent Textiles
Connected Footwear
Hardlines
Since hardlines encompasses an extensive array of products, ranging from furniture, jewelry, office and household goods, to candles and more - they often require a focused inspection and audit approach. Our BV Best Practice specifications have done the hard work for you. We have identified the necessary requirements for multiple global markets helping you with improved product quality, better branding and a reduction in customer complaints and returns due to poor quality.
INDOOR
At every stage of your supply chain we verify your product meets time to market demands, and satisfies consumer expectations.
Craft & Decoration
Kitchenware
OUTDOOR
From supplier qualification through to final shipment; our specialists help you avoid supply chain disruptions allowing you to ship quality products on time.
Camping Products
Building Products
OFFICE
Our product specialists partner you to make the right supplier choice and verify the quality and safety of your furniture before shipment.
Shelving
Stationery & Supplies
PERSONAL
Our quality management approach verifies that your personal goods meet best in class inspection requirements and satisfy the demands of your customers.
TOYS
Our quality assurance services for toy and juvenile products include both specialized services to meet specific needs and testing services to help assess if your product meets required governmental regulations and industry standards.
CLASSICAL
At every stage of your supply chain we verify your toys meet time to market demands, and satisfy consumer expectations.
Craft & Decoration
Kitchenware
Construction Toys
Fancy Dress
Metal
Plastic
Science Sets
Jewelery
Make Up
Musical Toys
Plush
Seasonal Novelties
JUVENILE PRODUCTS
From supplier qualification through to final shipment; our specialists help you avoid supply chain disruptions allowing you to ship quality products on time.
Safety/Security
Transportation
ELECTRICAL & ELECTRONICS
Our product specialists partner you to make the right supplier choice and verify the quality and safety of your electrical toy before shipment..
Battery Operated
Generator Driven
WIRELESS/CONNECTED
Our quality management approach verifies that your connected toys meet best in class inspection requirements and satisfy the demands of your customers.
ELECTRICAL & ELECTRONICS
The electrical and electronics industries face a number of challenges preparing their products for the marketplace. Identifying and conforming to global requirements in a changing regulatory environment, optimizing product development, assessing suppliers and auditing their factories, and monitoring quality throughout the supply chain. Added to these are rising concerns that it is the producer's responsibility to see a product through to the end of its useful life. Bureau Veritas has the comprehensive capabilities to partner with you in solving these issues.
CONSUMER GOODS
At every stage of your supply chain we verify your electrical goods meet time to market demands, and satisfy consumer expectations.
Small Domestic Appliances
Large Domestic Appliances
Lighting Chains
Power Tools
CONSUMER ELECTRONICS
Our product specialists partner you to make the right supplier choice and verify the quality and safety of your consumer electronics shipment.
TELECOMMUNICATIONS
Our product specialists partner you to make the right supplier choice and verify the quality and safety of your telecommunications products before shipment.
SMART HOME
Our quality management approach verifies that your personal goods meet best in class inspection requirements and satisfy the demands of your customers.